Silver Spook AKA Christian Miller
Christian Miller is a writer, artist, and game developer with a passion for creating works of depth and relevance. Growing up part Native Hawaiian, part Asian, and part white in Honolulu, Hawaii, living in a slum area of paradise while going to an upscale private school, he experienced a somewhat 'postmodern' and dissonant existence of clashing cultures, peoples, and extreme inequality. Inspired by games like Fallout, System Shock, and films like Aliens, The Matrix, Bladerunner, District 9, and Elysium, he has gone on to
write stories
and create
games
in the tradition of dark, cautionary, and (hopefully) groundbreaking science fiction. Neofeud is an adventure-puzzle game, and a labor of passion, that aspires to be complex, compelling, and challenging.
As a day job, Christian works as a STEM teacher for the underserved youth of Honolulu's inner city, teaching robotics, programming, and sustainability, trying to keep the kids out of gangs, off of drugs, and on a path towards better opportunities, such as the ones he has had. It is an often difficult, stressful, and even Kafka-esque endeavor -- being in one of the richest, most beautiful places on Earth, yet dealing with families with working parents, yet living out of a van, or sleeping on the street. These experiences are reflected in the art, stories and gameplay in Neofeud. Christian still lives in his home town of Kalihi Valley, with his loving, geeky, cosplaying Canadian wife, and two kids.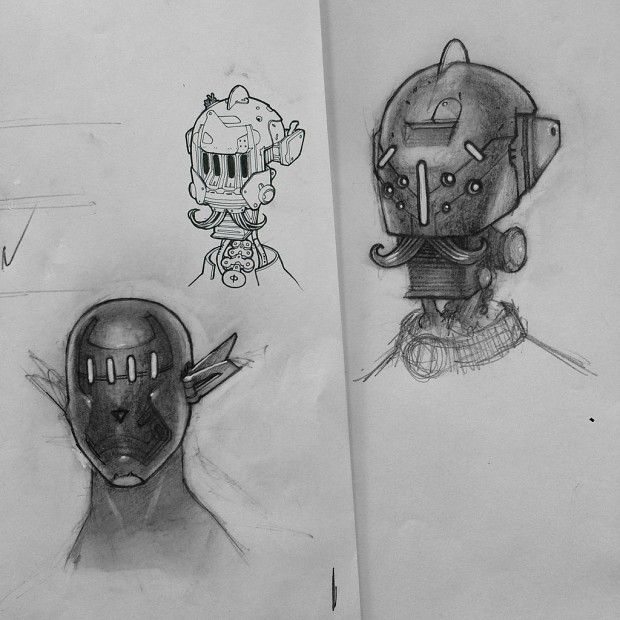 Kiel Bryant
Kiel studied at the
California College of the Arts
and is a professional concept designer and illustrator of uncanny ability. Kiel is concept artist for Silver Spook Games, bringing his visionary art style and direction to our projects. You can contact him at kielbryant at icloud dot com.
Alpha Code Override AKA Jean-Luc Campbell
Formerly "Dentonoid" on Moddb and Indiedb.com, Jean-Luc started testing Deus Ex Mods such as Deus Ex Revision, and Terminus Machina, then later branched out into voice acting. He is a "jack of all games" with experience in four gaming engines. Unreal engines 1 and 4, AGS (Adventure Game Studio), and most current the Unity engine. A quick learner and super-diligent worker!